Welcome
Gamewell Mechanical has earned the reputation of Quality Construction...Ahead of Schedule. For over 40 years, we have approached our work with the customer's best interest in mind to serve and provide the best construction at the lowest cost. With capabilities to perform as a Subcontractor or Prime Contractor, on a Construction Team or as a Competitive Bidder, GAMEWELL offers specialized expertise in the areas of Industrial, Manufacturing and Process Mechanical Construction with particular emphasis on Advanced Technology facilities.

From our executive management through our project managers and superintendents, training and experience ensures comprehensive knowledge covering every phase of Mechanical Contracting. GAMEWELL fabricates and installs, with its own forces, a full range of services, including the following:
. Special Projects
. Clean Room HVAC Systems
. High Purity Piping Systems
. Process Ductwork and Piping Systems
. HVAC Ductwork and Piping Systems
. Prefabricated Ductwork and Piping Systems
. Plumbing
. Service

Our organization and approach allows us to handle jobs of any size and complexity. We know that selection of a quality Mechanical Contractor is a difficult task in today's complex and often fast pace construction industry. That's why we invite you to personally review Gamewell Mechanical's outstanding capabilities and performance record.

Gamewell Mechanical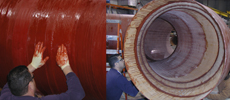 Fiber Glass Duct Fabrication.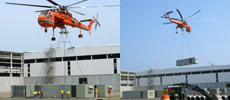 Quality Installation.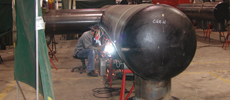 Pre-Fabrication in our local pipe / duct shop for better and faster job completion.